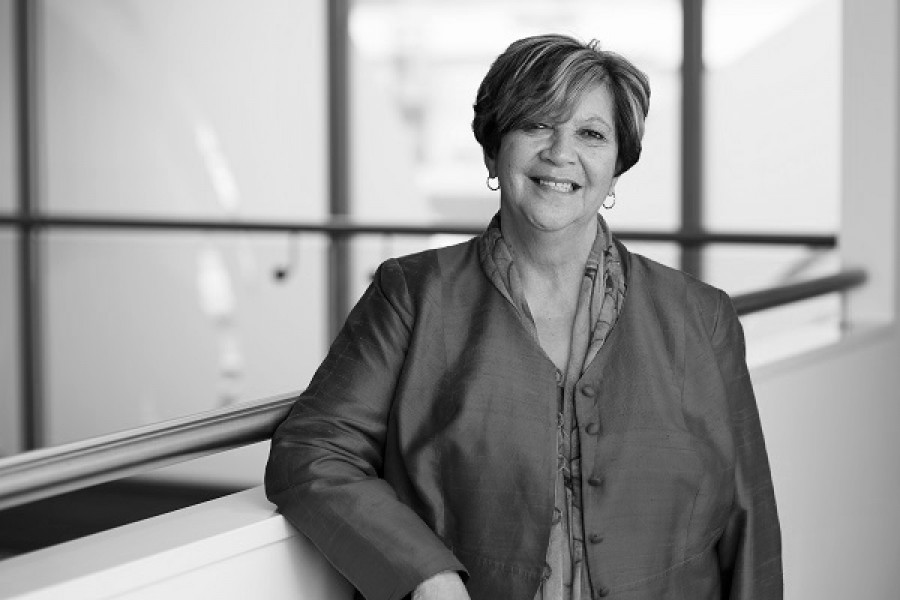 Ingrid Collins
Chairperson
Ko Pukehapopo te maunga
Ko Waiomoko te awa
Ko Pureihuriata te waka
Ko Ngati Konohi te hapu
Ko Te Aitanga-A-Hauiti te Iwi
Ko Ingrid Nea Collins toku ingoa
Chairperson – Whangara Farms
Chairperson – Whangara B5 Incorporation
Co-Chair Tairawhiti Whenua Discussion Group

Ingrid has four decades experience in Māori Land Incorporations management and Māori land-based business. In addition to a successful farm operation on the East Coast of New Zealand, Ingrid's expertise includes health management and Corporate Governance.
Current directorships include Chair of Whangara B5 Incorporation and Whangara Farms. Co-Chair of Tairawhiti Whenua Maori Discussion Group, Trustee of Chelsea Private Hospital Gisborne, Matai Brain Injury and Heart Disease Trustee. Matai is setting up a research School of Excellence in Tairawhiti, targeting Maori and others. Medical Professors from around the world are involved and support this kaupapa. Ingrid has also served 10 years on the Tairawhiti District Health Board - the last nine as Chair. Joined at the onset and was a committee member for 15 years on FOMA.
Ingrid is a trustee of 28 Maori Battalion C Company, Patron of the Gisborne Malaysian Forces. Has travelled and presented in Geneva, Germany, and many speaking engagements throughout New Zealand. In 2008 she became a member of the New Zealand Order of Merit for her services to Māori and Health. A staunch supporter of the All Blacks and Silver Ferns Netball.
Anakura Kingi-Taumaunu
Deputy Chairperson
Ko Moni Taumaunu raua ko Meri Tamararo
Ka puta ko Hone Taumaunu
Ka moea a Hone ki a Maire Hopkinson
Ka puta ko au
Ko Ana-kura Kingi-Taumaunu
Tēnā koutou kotoa, my name is Anakura Kingi Taumaunu and it has been my honour to be a member of the Whangara B5 Incorporation Committee of Management.
As a shareholder and committee member, I draw strength and pride from the successes of the past, and from the efforts of each generation that has made progress for the farm.
My personal philosophy is to remember our values and our commitments, to each other, and the legacy of our tipuna and the promise for future generations.
Since becoming a member of the committee I have become actively involved in the educational initiatives and the continuing development of the papakainga.
I would like to thank the many people associated with the incorporated blocks that have worked so hard over the many years to get our farms to where they are.
We owe a great debt of gratitude to the committee, workers and shareholders past and present. Without their work and dedication, the success of Whangara B5 would not look the way it is and the growth it has seen over the years.
Peter King
Committee of Management Member
Ko Pukehapopo te maunga
Ko Waiomoko te awa
Ko Ngāti Konohi te hapu
Ko Te Aitanga o Hauiti te iwi
Ko Ngāti Porou ahau
I am privileged to say my connection to Whangara including Whangara B5 farm, is written in my whakapapa documented back to the arrival of Paikea, then progressively through my grandfather Raniera Tamararoa and my mother Te Ngararoa Arihia King (nee Tamararoa). Through birthright I can rightly claim mana tangata whenua to Whangara and the Ngati Konohi hapu to which I pay my sincere gratitude.
At the 2011 Whangara B5 Annual General Meeting, I was democratically elected to the Whangara B5 committee of management. In 2013, I was elected by the Whangara B5 and Pakarae committees of management, as their representative to the Whangara Farms Partnership board. My sister Ingrid is the Chairperson of the Whangara Farms Partnership formed in 2006 and she has been a long standing member and Chairperson of Whangara B5 committee of management since 1974.
I married Glenda in 1966, we have three children and seven grandchildren. We left Gisborne in 1966 on promotion to Auckland through the Social Security Department at the time. In 1969, I decided it was no longer for me, so our family relocated to Sydney Australia in March of that year. I invested in a sales promotion company, (Tiki Green Stamps) owning 10% of the company. The function of the business was to market programmes to retail businesses to improve turnover and in time, profit margins. I was on the Board and was Director of Sales.
In 1972 we moved to Wollongong and I joined a family Holden franchise (Dwyers City Holden). I remained with the firm for a period of thirty three years, eventually rising to the position of Group Fleet Sales Manager. The experience gained from working in this aspect of business and in a highly competitive Australian market, was invaluable and a great learning curve. During my time in Wollongong I also owned outright, a spare parts business (Rust Guard) and was in partnership in a used car dealership owning 51% (Flinders Motors). In 2007, bored with retirement, I joined Qantas security at the Mascot Jet Base in Sydney and retired from that position in 2010. In 2010 my wife and I returned to Gisborne and took up permanent residence.
It would be trite of me to claim intricate knowledge of beef and sheep farming, but I will make strong claim to having the knowledge and experience to bring to this organisation my expertise in business.
In my time on the Whangara B5 committee of management, I have been successful in negotiating with government authorities and Gisborne City Council to reopen the defunct Whangara B5 Sand quarry. Whilst in full operation, the Sand Mine provided valuable income to the overall benefit of the B5 farm. I am currently in negotiations to achieve an indefinite consent for the mine, providing long term benefits to shareholders and guaranteed sustainable diverse income.
I am enthused by the direction many Maori incorporations are involved in researching diverse opportunities, distinct from farming. Diversification is the catalyst to balancing sustainable returns to shareholders when farming does experiences its inevitable lows. At the same time, respectfully understanding that farming will always remain the core function.
Hinemihiata Lardelli
Rangatahi
Tena tatau e nga ihoihonga o Paikea Ariki Moana, Ariki Whenua
Ki te taha o toku koroua, he uri tenei no Ngai Te Riwai, no te whanau Leach
Nei ra a ngakau whakaiti e mihi ana
I am fortunate and excited to be holding the Rangatahi position on Whangara B5. The position was created with succession planning in mind, it provides Rangatahi with the opportunity to not only learn about governance but also experience, support and take part in different roles and responsibilities of board members.
I was born and bred in Te Tairāwhiti, and Te Tairāwhiti is at the heart of everything I do. My passion for our people, our land and our culture means that this position is one I am privileged to fulfill and will work hard to excel in.
I am particularly interested in innovation and sustainability, and I look forward to the opportunity to put some of my learnings into practice at home.
Recently I completed a Māori pre-governance programme through Victoria University and have held leadership roles through different community groups but I am relatively new to this space. Since taking up the Rangatahi role in February 2019, I have been learning the ropes and hope to take on more responsibilities in the near future.
I see the role of a board member as being a kaitiaki. Some define kaitiaki simply as 'guardian' but I believe it also encapsulates working with and utilising the environment for the betterment of our present and future generations. I will do my best to act as a Kaitiaki for Whangara Farms.
Ko Whangara te putahitanga o te tangata, ko Whangara te parekereke o te korero!
Naku iti nei, Hinemihiata Lardelli
Jasmine Leach
Committee of Management Member
Ko Pukehapopo tōku maunga
Ko Waiomoko tōku awa
Ko Whitireia rāua ko Waho te rangi oku wharenui
Ko Ngāti Riwai tōku hapū
Ko Ngāti Konohi tōku iwi
Ko Paikea te tupuna
No Whangara mai tawhiti ahau
Ko Jasmine Leach toku ingoa
Ko Whangara te putahitanga o te tangata
Ko Whangara te parekereke o te korero...
Being Ngāti Konohi/Ngāti Ira, Māori and educated, are my priorites. Why? This equips me to be actively involved with the development of Whangara entities and – by trial and error – to identify my kaitiaki responsibilities as Ahikā on the marae, to our moana and whenua. What's more, I learnt how important it is to future-proof our cultural economic well-being.
So, how?
I am organised, self-motivating, reliable and honest. I have learnt to be goal-orientated, to focus on problem solving and to strive for excellence. In addition, I am not afraid of challenges and employ planning skills to track, report, improve and meet objectives. My whakapapa provides framework for me to network with the extensive Tairāwhiti whānau and my education has taught me how to seek out answers. Furthermore, I am willing to work hard to develop a template that the committee can use to direct our cultural economic growth and to create our own options going forward.
Kaeroeroe Haapu-Wood
Committee of Management Member
Ko Pukehapopo te maunga
Ko Waiomoko te awa
Ko Whitirea raua ko Waho te Rangi nga whare
Ko Ngāti Konohi te iwi
Ko Nohoroa tōku Māmā
Ko Bob Wood tōku Pāpā
Ko Hine te Ra Kingi tōku tipuna kuia
Ko Te Eke Jack Haapu toku tipuna koroua
Ko Kaeroeroe Haapu-Wood tōku ingoa
Kia ora koutou katoa,
I was born and raised in Whangara. I went to primary and intermediate at Whangara School, attended workshop at Tolaga Bay Area School, completing all levels of NCEA at Lytton High School and graduated from the University of Waikato with a Bachelor of Management Studies degree (BMS), majoring in Logistics and Economics.
I have been raised by my mother (Nohoroa) and my papa (Jack) to have much aroha for our whānau and to care for the whenua that supports us. My father (Bob) and my university career has taught me to be patience, considerate and to ensure the books are always balanced to live a long and successful life.
Since graduating from university, I have started my career in a logistics company called Netlogix. Currently I am an Accounts Assistant but expect to move to the Operations side of the business soon. In the logistics world, Netlogix is referred as a third-party logistics provider (3PL). Essentially, we are the middleman between clients who want goods to be moved and carriers such as truck drivers who can complete the deliveries on our behalf. I have been enjoying every moment of my time here, as it is the practical side of what I studied.
I have been in the Whangara B5 Committee for one year in October. I haven't been delegated many roles as of yet, but I have been attending our committee meetings and providing my input on many internal matters. I appreciate and still feel extremely honoured to be serving on the committee and expect in due time to give back where I can. I expect to continue to learn more and aspire to see our whānau and whenua prosper into the future.
Ngā mihi nui,
Kaeroeroe Haapu-Wood
William Toroa
Committee of Management Member
I am an experienced farm and operations manager with a high level of knowledge in overseeing farm operations and implementing agricultural practises.
Whilst operating various farms, my hands-on approach to work, my communication skills and my thorough understanding of the farming industry, have allowed me to impart my knowledge and experience to our rangatahi (cadets) currently undertaking tertiary studies through Turanga Ararau.
I am of Ngati Konohi, Te Aitanga a Hauiti and Ngai Tamanuhiri descent. My whakapapa connection to Whangara B5 incorporation is through my grandfather Epiha Tamihana (Thompson).
Since 2018, I have been a member of the Whangara B5 Committee of Management and responsible for providing advice on farming policies.
I am a community-minded person who is actively involved within the Tolaga Bay area. I also have a passion for hunting, listening and playing music as well as supporting a number of sporting events.
Tatai o te Rangi Kutia (Junior)
Committee of Management Member
Ko Pukehapopo te maunga
Ko Waiomoko te awa
Ko Whitireia te wharenui
Ko Paikea te tipuna
Ko Tereanini te waka
Ko Ngāti Konohi te iwi
Ko Ngai te Riwai te hapu
Kia ora, my name is Tatai o te Rangi Kutia (Junior).
I reside in Whāngārā, along Waiomoko Road, with my wife Tracey and our two daughters Nanāia and Wairere. My wife and I are both actively involved in the Whāngārā community e.g. Marae, Church, Civil Defence and Kura etc.
We live on our whānau land in Uta (A10), where we rear cattle, sheep, pigs, chickens and horses.
I am a currently a self-employed builder. My previous work experience includes:
11 years – Senior Compliance Officer for Ministry of Primary Industries where I held warrants of authority in:
o Commercial, Recreational and Customary Fishing
o Animal Products and Meat Processing
o National Animal Identification and Tracing
o Animal Welfare and Husbandry
o Biosecurity and Forestry
Middle Management Certified – National Health and Safety Instructor
· 4 years – Courier Post Owner/Operator (Wellington and Gisborne)
· 10 years – New Zealand Defence Force – Army
o Engineer
o Qualified Engineer
Local roles I have taken on:
· Chairman of the Whāngārā B5 Committee as a Rangatahi for two consecutive terms
· Gazetted kaitiaki/permit issuer for Ngati Konohi iwi
· Te Tapuwae ō Rongokakao Marine Reserve Committee member
· Whāngārā School Board of Trustees member
· Whāngārā Civil Defence Co-ordinator
I have previously sat on the Whāngārā B5 Committee as a Rangatahi for two consecutive terms.
I am passionate about our local community, whānau and whenua, and would love the opportunity to follow in the footsteps of my great grandfather Sonny Kutia who worked on the farm and was the Chairman on the Whāngārā B5 Committee, and my grandfather Rawiri Meihana Kutia who also worked and sat on the Whāngārā B5 Committee.
Being a local who resides in Whāngārā itself, I am fortunate to witness first hand the continuing development and day to day running of the farm and I have also been able to engage with the shepherds and workers.
I would like to ensure that through sustainable and environmentally economical practices, the business profitability and diversity of the farm continues to grow for the benefit of the shareholders.
Manaaki Whenua, Manaaki Tangata, Haere Whakamua!
Care for the land, care for the people, go forward!