Stanley Pardoe
Chairperson
Originally trained at Te Aute College, Stan is a farming stalwart with more than 30 years' industry experience.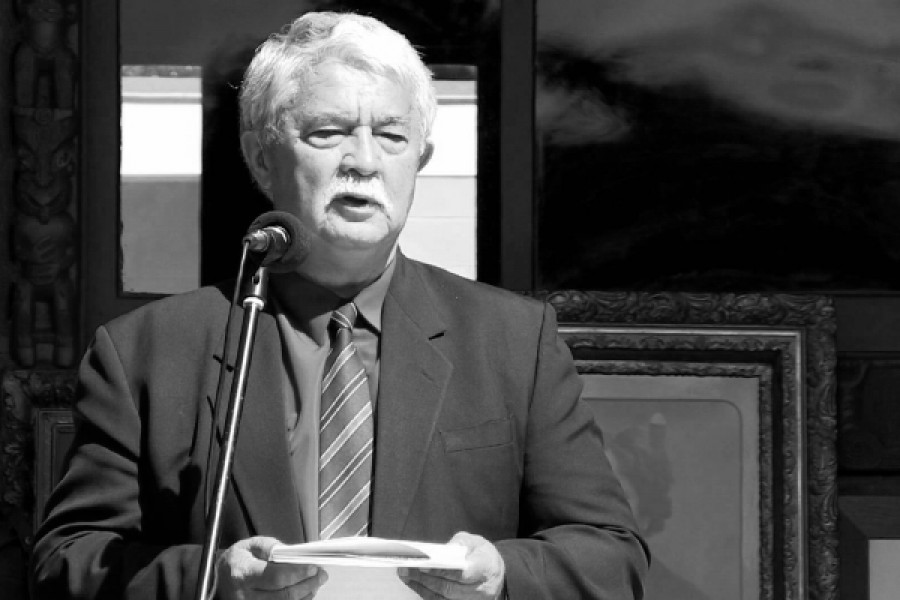 Farmed two properties at Manutuke which included sheep, beef, cropping and Angora goats

Committee member Arai Matawai Incorporation for 15 years also supervisor for three years

Former Chair and supervisor of Mangaotane Trust

Former Chair of Pohaturoa Trust

Former Chair of Te Aute Trust Farms Hawkes Bay, and held position of supervisor for 20 years

Committee member of Tapere Incorporation for 15 years

Te Runanga O Turanganui-a-Kiwa fishing representative for 25 years and part of the Maori Fisheries settlement

Representative for

TOKM

on the NZ Rock Lobster Management Council 21 years

Representative for Te Runanga O Turanganui-a-Kiwa and five other iwi on Te Kupenga and the Moana Fisheries Board for 12 years.

Lead negotiator for Rongowhakaata Treaty of Waitangi Claim, which was settled in 2011.
Hayden Swann
Deputy Chairperson
Hayden's affiliations to Pakarae are through his grandfather Heemi Kauta who was an elder of Ngāti Konohi, Ngāti Oneone, Ngai Tai and Te Aitanga-a-Mahaki.

Hayden is the Principal of Makaraka School in Gisborne and is passionate about education and enabling our rangatahi to grow and be successful leaders for our future.
Hayden holds many governance roles including Deputy Chair of Pakarae Incorporation, Chairing the Mangaotane Farm Trust, Chairman of the Poverty Bay Rugby Union, Executive of the Poverty Bay A & P Association (Agricultural and Pastoral Association), Director of Ngāti Porou Whanau Forest, Ngāti Porou Land Trust, Hauiti Incorporation and Mangaheia 2D Incorporation (Paroa Station), Director of Gisborne Holdings Limited, Director of Turanga Ngahere and Federation of Māori Authorities (FOMA) Tairāwhiti Representative.
Hayden is a Chartered Member of the Institute of Directors and holds a Bachelor of Education, Post Graduate Certificate in Applied Practice, Post Graduate Diploma in Administration and Leadership.
Maui Tangohau
Committee of Management Member
Maui was elected to the position of committee member at the 2009 Annual General Meeting. He has strong affiliations with Te Aitanga-a-Hauiti, Te Aitanga a Mahaki, Ngai Tahu, Te Whanau a Apanui and Tuhoe.
With over 25 years in trust and land administration within the Tairawhiti region and throughout the country, Maui's primary focus is on the enhancement of Māori land through various initiatives and sound governance.
Maui holds a number of other profiled positions which include:
Vicar General – Te Hui Amorangi ki te Tairawhiti
Executive Member - Te Matatini
Chairman – Tairawhiti Cultural Development Trust (Tamararo); Hauiti Marae Trustees
Deputy Chairman – St Johns College Trust Board
Secretary – Te Hui Amorangi ki to Tairawhiti Trust Board
Trustee – Te Runanganui O Ngāti Porou, Te Aka Ora, Patoromu and Taupara Trust
Committee Member – Pakarae, Mangaheia and Hauiti Incorporations and the Mihaia Church
Director of Aratu Forests
Matire Kupenga-Wanoa
Committee of Management Member
Ko Titirangi te maunga
Ko Turanganui te awa
Ko Te Poho-O-Rawiri te marae
Ko Ngati Oneone te hapu
Ko Te Aitanga te Hauiti te iwi
Ko Matire Kupenga-Wanoa ahau
I have been a member of the management committee since 1998. My whanau have also served as kaitiaki of Pakarae for over 90 years. I am committed to caring for our whenua and growing our inheritance through robust and environmentally sound farming practices to ensure economic autonomy for our people now and into the future. I believe in innovation, and fulfilling our full potential.
I serve you with integrity, honesty and professionalism. I bring a wealth of management experience as a senior manager in the public service. Through my tertiary, management qualifications and life experiences I am able to make sound governance decisions on behalf of the shareholders.
My husband (Tamahou Wanoa) worked on Pakarae Station, therefore I have lived on our whenua and have a great love of this land. I have 4 children and 3 grandchildren, therefore it is important to me that we build a sound economic base for our tamariki and mokopuna.
No reira
Tēnā koutou, Tēna tatou katoa.
LeRoy Pardoe
Committee of Management Member
I am of Ruapani, Hauiti and Rongowhakaata descent and have been a part of the Pakarae A & Other Blocks Committee of Management for five years.
Being a self-employed contractor, I have had experience as a senior manager in the seafood and food processing industries.
I am involved as a trustee and committee member of several Maori Trust and Incorporations, as well as being an active shareholder. I am a passionate advocate for growth and development of Maori resources and the increased participation of our people toward this.
The long-term goal is for Pakarae and the wider Whangara Farms group, to provide sustainable returns to its members and opportunities for whanau to participate in future growth and development.
Barney Tupara
Committee of Management Member
It is an honour and a privilege to serve the owners of the Pakarae A and Other Blocks as a committee member of the Pakarae A and Other Blocks management committee.
I have devoted many years to the legal profession and although I will continue to work as a Treaty and Māori land lawyer, I look forward to 'returning to the whenua' and to helping our people in that regard in a positive and professional way.
I am a shareholder in the Pakarae A and Other Blocks and although I have lived and worked in Tamaki-makaurau-Auckland for a number of years, I have returned home 'for good'.
Academic and vocational background
I have more than 25 years' experience working as a lawyer mainly in the areas of Treaty Claims and Māori Land. I also worked initially in the areas of Criminal and Family Law and have latterly been working in the areas of Immigration and Employment Law.
Since the mid-1980's I have represented hapū-iwi in relation to local and central government, resource management, consultative processes, hui facilitation, providing leadership, liaison, communication and administration.
I also have considerable experience working on and providing input into various committees and boards over a number of years.
Whakapapa descendancy
My main Hapū/Iwi affiliations are to Ngāti Oneone, Te Aitanga ā Hauiti, Te Whanau ā Kai, Ngā Pōtiki and Te Aitanga ā Māhaki and I also have tribal affiliations to Ngāti Konohi, Ngai Tāmanuhiri, Ngāriki Kaipūtahi, Rongowhakaata, Ngāti Porou and Te Whakatōhea.
Vision for being a part of the committee of management and current role:
I 'bring' the following in my role as a member of the Pakarae A and Other Blocks Management Committee. That is:
a. A high level of professional support and assistance in the workings of the committee regarding the long-term business sustainability of Pakarae A and Other Blocks.
b. An interest in areas of diversification, including business opportunities within the takutai moana of Pakarae A and Other Blocks.
c. Support for a 'green' and environmentally friendly over-lay to farm operations.
d. Ensuring an equally high-level of excellence and quality of farming out-put, as and when required.
e. Acknowledgement and implementation of tikanga in areas of policy and management.
Phil Kupenga
Co-Opted Member